IC Circuit Repair
– FIB Circuit Repair
Material Service Science (MSS) was the first company in Taiwan to introduce the V400ACE series FIB Circuit Repair machine, which allows to process the circuit edit of the advanced 28/20/16 nm IC. V400ACE equipped with Tomahawk ion gun and ICE detector, both are the most advanced equipment. With this state-of-the-art equipment, we can modify circuits at advanced process nodes with multiple layer metal stacks; back side editing for flip chip packages is also available.
The MSS circuit repair engineering team has extensive experience and expertise, they provide circuit repair services to efficiently help customers quickly reach verification, saving development time and money. We provides a variety of FIB Circuit Repair services, such as creating a wire to connect different node, creating Probing Pad, FIB Circuit Repair for WLCSP package type (including replanting tin ball), and provide ultra-low resistance wire.
– Features
FIB Circuit repair can be done quickly. While once a design flaw has been identified, using FIB to modify circuit to ensure that the proposed fix will completely solve the problem is cost-effective and time saving.
– Equipment
Figure 1. V400 ACE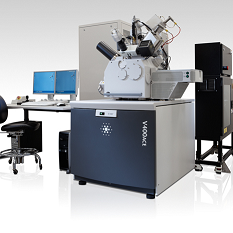 Figure 2. V600 CE+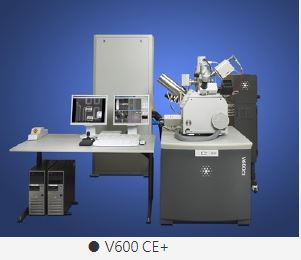 – Application
1. IC Circuit Editing ( able to process 20nm IC M1 circuit modification )
2. WLCSP package IC (including replanting tin ball)
3. Probing Pad
4. Ultra-low resistance wire (min 1 ohm)
5. GDS Auto-navigation to Designated Failure Address)
6. Flip Chip Backside FIB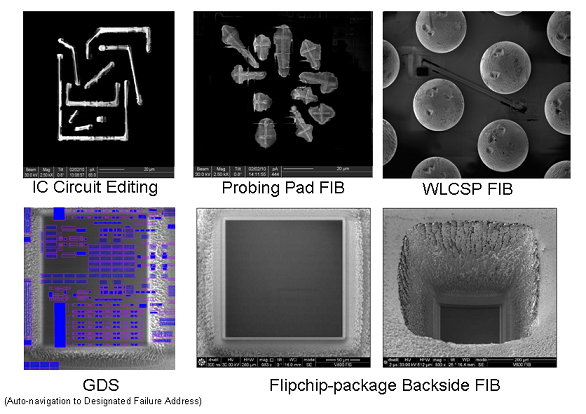 ---
▍Eng. Contact Window
FIB Circuit Repair:
Ms. Wang ext.3688
化性分析-吳先生 分機3677
E-mail: fib@msscorps.com
Decap- Mr. Wu ext.3677
E-mail: decap@msscorps.com